Beechwood, Easterside & District Social Club Official Website
The Beechwood is situated in the heart of Easterside, Middlesbrough opposite The James Cook University Hospital.
The

Club

, established in 1973, proudly offers a sociable environment, extensive facilities, sports teams, dancing, bingo etc. and regular live entertainment that is second to none.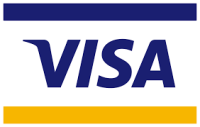 WE NOW ACCEPT CARD PAYMENTS OVER THE BAR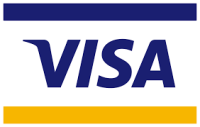 ******************************************************************************
COVID 19 CHANGES AFFECTING THE CLUB
THE CLUB WILL CONTINUE TO OPEN FRIDAY, SATURDAY & SUNDAY
BUT WE NOW HAVE TO BE CLOSED BY 10 PM EVERY NIGHT.
OPENING TIMES
FRIDAY 4.30 PM - 10 PM: SATURDAY 12 NOON - 10 PM: SUNDAY 11 AM - 10 PM
TABLE SERVICE WILL BE IN OPERATION AND FACE COVERINGS MUST BE
WORN WHEN ENTERING THE CLUB AND WHEN NOT SAT AT YOUR TABLE.
CONCERT ROOM + ENTERTAINMENT
THE CONCERT ROOM WILL OPEN AT 6 PM EVERY NIGHT WITH LIVE SHOWS
ON STAGE FROM 7.30 TO 8.15, (ONE SPOT ONLY). THE BINGO WILL BE ON SALE
BETWEEN 7 PM & 8 PM AND PLAYED STRAIGHT AFTER THE BAND FINISHES.
TOTE & BINGO FORECAST WILL BE PLAYED BUT LUCKY BALLS WILL NOT.
VACATING THE CLUB
THE FINAL BELL WILL RING AT 9.15 PM AND THE BAR WILL SHUT AT 9.30 PM
GET LAST ORDERS IN EARLY TO HELP STAFF PROVIDING TABLE SERVICE.
THE CLUB WILL HAVE TO BE EMPTY BY 10 PM WITHOUT EXCEPTIONS.
STAY SAFE
WE WILL BE ENFORCING THE NEW LAWS BROUGHT IN BY THE GOVERNMENT
TO HELP STOP THE SECOND SPIKE IN CORONOVIRUS CASES AND WE TRUST
THAT EVERYONE WILL PLAY THEIR PART AND HELP KEEP US ALL SAFE BY
WASHING AND SANITISING HANDS AND WEARING MASKS WHEN REQUIRED.
*************************************************************