Beechwood, Easterside & District Social Club Official Website
The Beechwood is situated in the heart of Easterside, Middlesbrough opposite The James Cook University Hospital.
The

Club

, established in 1973, proudly offers a sociable environment, extensive facilities, sports teams, dancing, bingo etc. and regular live entertainment that is second to none.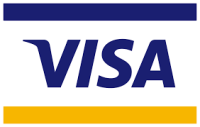 WE NOW ACCEPT CARD PAYMENTS OVER THE BAR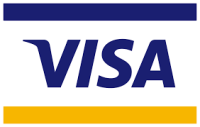 ******************************************************************************
SUBSCRIPTIONS 2021
Acc Name - BEECHWOOD & EASTERSIDE & DISTRICT SOCIAL CLUB LTD
Acc Number - 10734678. Sort Code - 09-02-22
£2.00 PER MEMBER
PLEASE DON'T POST MEMBERSHIP CARDS AT THE CLUB
SUBS CAN BE PAID BY BANK TRANSFER TO THE ABOVE ACCOUNT USING
YOUR MEMBERSHIP NUMBER AS A REFERENCE. IF YOU DON'T KNOW YOUR
NUMBER YOU CAN EMAIL [email protected] WITH YOUR NAME AND
ADDRESS AND HE WILL SEND IT TO YOU.
YOU CAN ALSO POST THEM THROUGH THE CLUB DOOR IN AN ENVELOPE
WITH YOUR MEMBERSHIP NUMBER + NAME AND ADDRESS INCLUDED.
BLACK CARD HOLDERS MEMBERSHIPS WILL BE UPDATED AUTOMATICALLY.
CIU CARDS WILL BE AVAILABLE WHEN WE REOPEN.
GOVERNMENT RULES STATE THAT YOU ARE NOT ALLOWED TO LEAVE THE
HOUSE JUST TO POST YOUR SUBS BUT IF YOU ARE PASSING WHILE OUT
EXERCISING YOU COULD DO IT THEN .
SOME MEMBERS MIGHT THINK SUBS SHOULD BE SUSPENDED THIS YEAR
BUT THE CLUB HAS LOST A LOT OF INCOME DURING THIS PANDEMIC AND
THE INCOME WE RECEIVE FROM SUBS WILL HELP TO KEEP US IN A STRONGER
POSITION DURING THE TOUGH MONTHS AND YEARS AHEAD
THANK YOU TO ALL OUR MEMBERS FOR YOUR CONTINUED SUPPORT.
*************************************************************